Your Des Moines roofing company can only fix your roof if you know you have a problem. Identifying and repairing damage early is the best way to ensure your roof resists foul weather. Check out our suggested roof inspection outline.
When inspecting your roof, be sure to check for curling shingles. Curling shingles are warped at the edges or corners, causing them to lift upwards from the roof's surface. This often occurs because of poor installation, moisture damage, or age.
Inspection Point #2 – Check for Bent, Loose, or Missing Flashing
Flashing is the metal material that surrounds your roof's edges and chimney. It helps prevent water from entering your roof through these vulnerable areas. For it to be effective, it needs to be securely attached and free of any dents or bends. Make sure to check for any missing flashing as well.
Inspection Point #3 – Look for Signs of Excessive Moisture in Your Attic
Excess humidity in your attic results from insufficient ventilation. Look for mold or mildew growth, water stains, or a musty smell. These all indicate issues with your roof and should be addressed immediately.
Inspection Point #4 – Inspect Your Gutters for Excessive Granules from Asphalt Shingles
Asphalt shingles are coated with tiny granules that help protect your roof from the sun's UV rays. These granules can wear off over time or because of hail damage. If you find excessive granules, it may indicate your shingles are nearing the end of their lifespan and need replacement. If you aren't sure how severe your granule loss is, ask a roofing contractor in Des Moines for help.
Inspection Point #5 – Check for Signs of Pests
Pests like insects and rodents can cause severe damage to your roof if left unchecked. During your inspection, watch for any signs of pests, such as chewed or damaged shingles and droppings or nests in your chimney and attic.
Inspection Point #6 – Look for Cracked or Broken Shingles – Des Moines Roofing Company
Examine each shingle for any cracks, breaks, or missing pieces. This kind of damage can result from extreme weather conditions, age, or poor-quality materials.
Inspection Point #7 – Inspect Your Chimney for Cracks and Damage
Although your chimney is not technically part of your roof, a damaged chimney can lead to roof damage. Look for cracks, missing bricks, loose flashing, or cracked sealants. A Des Moines roofing company can help you identify chimney problems.
Inspection Point #8 – Check for Deteriorated Fascia and Soffit Boards
Fascia and soffit boards are located around the bottom edge of your roof and play an essential role in protecting your home. Check for rot, decay, or damage to these boards. Many homeowners choose to replace older wood trim with rot-resistant cement fiber boards.
Inspection Point #9 – Look for Sagging Areas on Your Roof
Typically, a sagging roof is a sign of structural damage. Roof decking and rafters will rot after prolonged exposure to moisture. Once sagging begins, it won't repair itself. Have a Des Moines roofing company fix it fast.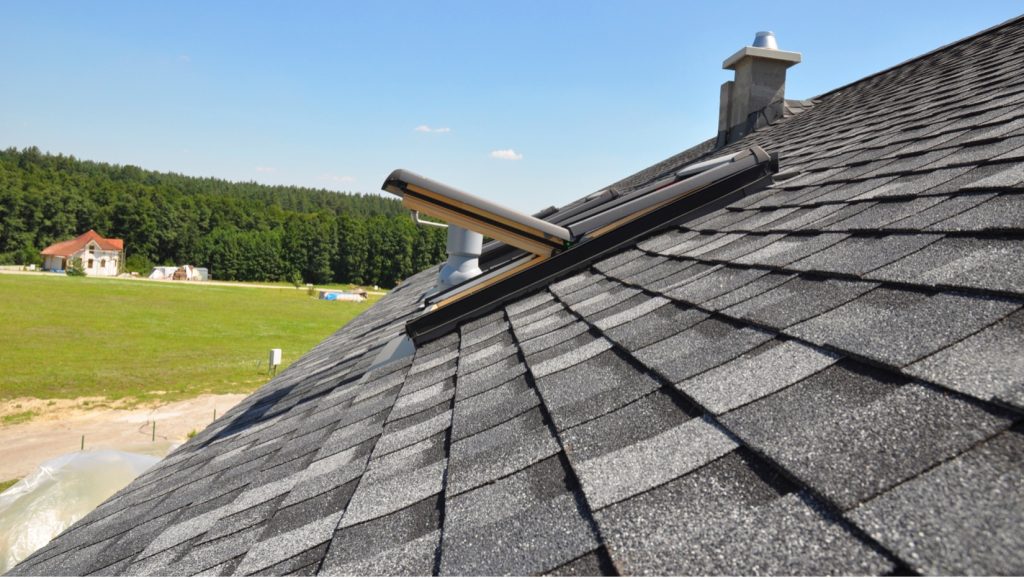 Inspection Point #10 – Inspect Your Attic Ventilation
Improper roof ventilation often leads to mold, mildew, rot, and more. Proper ventilation will make your roofing materials last longer and may improve the performance of your HVAC system.
Inspection Point #11 – Check for Algae or Moss Growth
Algae and moss growth on your roof can indicate excess moisture and poor drainage. Look for green, white, or black streaks on your roof and any areas where moss could grow. Mold and mildew are hard to treat, so don't let them get out of hand.
Inspection Point #12 – Confirm the Condition of Attic Insulation
Proper attic insulation helps prevent ice dams and increase the efficiency of your HVAC system. Ice dams often allow for ice to build in between shingles and increase the likelihood of leaks.
Inspection Point #13 – Look for Tree Branches Too Close to Your Roof
Overgrown tree branches can cause damage to your roof if they are close enough to touch it. Keep branches at least ten feet or more from your roof. If tree branches freeze during an ice storm they will sag and touch your roof.
Inspection Point #14 – Inspect Your Roof's Valleys – Des Moines Roofing Company
Roof valleys are the areas where two roof planes meet, and they are particularly prone to leaks. Examine valleys for signs of damage or wear and tear.
Inspection Point #15 – Check for Hail Damage
Hail can cause dents and cracks in your shingles, leading to leaks. Fortunately, most home insurance policies will cover roof replacement after a hailstorm. Read your insurance policy carefully or call your carrier to confirm.
Inspection Point #16 – Inspect Your Skylights
Skylights are a great feature to bring natural light inside your home. Nonetheless, a cheap skylight, low-quality seal, or poor installation can cause major damages. Look for signs of leaks, cracks, and ensure the seal is tight.
Inspection Point #17 – Confirm That Your Vent Pipes are in Good Condition
Vent pipes help regulate airflow in your home. Make sure they're not damaged or clogged by leaves or debris.
Inspection Point #18 – Look for Loose Nails and Other Loose Fasteners
Loose nails can cause shingles to lift and allow wind to enter your roof. Check for any loose nails or other fasteners during your inspection.
The ridge of your roof is the highest peak where two sides meet. This area is critical to maintaining a sealed roof, so look for any signs of damage or wear and tear.
Inspection Point #20 – Check for Rust on Metal Roofing
If your home has a metal roof, check for rust and corrosion during your inspection. Once your metal roofing begins to corrode it will need to be replaced by a Des Moines roofing company soon.
Inspection Point #21 – Inspect Your Flashing for Gaps or Deterioration
Flashing is an essential part of your roof's defense against water damage. Look for gaps, deterioration, or rust in your flashing during inspection.
Inspection Point #22 – Confirm That Your Gutters and Downspouts are in Good Condition
Gutters and downspouts help drain water away from your home. Make sure they are not clogged or damaged during your inspection.
Roof repair and replacement in Des Moines is a significant undertaking. Don't trust just anyone. At Robison Roofing, we are a commercial and residential roofing company in Des Moines, providing high-quality professional roofing services. We also refuse to cut corners. You can rest assured that your home will be handled with the utmost care and technical skill. Our experienced crews know how to handle residential and commercial roof repair in Des Moines.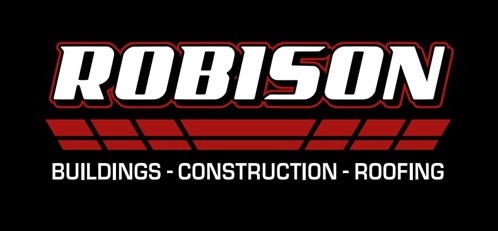 For a free estimate on your next project, fill out an online form here or call us at 515-882-2200.
We are a favorite roof repair company in Des Moines for a reason!
Robison Roofing