Roofing Revelations: Unveiling the Do's, Don'ts, and Dramatic Details!
Do you think of your roof in Iowa City as the crown jewel of your home? It's not just a structure over your head, it's a big player in your home's energy and how your home looks to outside viewers. However, we overlook that roof all the time. That is until something bad happens like a leak or shingles fly off.
Think about this as we walk you through the do's and don'ts of roofing with a commercial roofing company in Iowa City. Are you thinking about a new roof or a repair?

Do Regular Inspections: Regular roof inspections by a roofing company in Iowa City can help identify potential issues before they become major problems. Look for signs of damage like missing shingles, water stains, or mold growth.
Do Prioritize Maintenance: Regular maintenance can extend the life of your roof and save you from costly repairs down the line. This includes cleaning gutters, removing debris, and checking for leaks.
Do Hire Professionals: Roofing is not a DIY job. Always hire an expert on roof repair in Iowa City who has the right skills, experience, and safety equipment.
Do Consider Your Location: The type of roofing material you choose should be suitable for your local climate and weather conditions.
Do Get a Written Estimate: Always ask for a written estimate from a roofing company in Iowa City before any work begins. This will help you avoid unexpected costs and ensure you're getting a fair deal.

Don't Ignore Little Issues: If neglected, even minor problems like a single missing shingle or a tiny leak can cause serious harm.
Don't Forget About Ventilation: A commercial roofing company in Iowa City says that in order to avoid moisture buildup, which can result in the growth of mold and structural damage, proper roof ventilation is essential.
Don't Delay Replacements: If your roof is old or severely damaged, don't postpone replacement with a roofing company in Iowa City. The longer you wait, the more risk you run of damage to your home.
Don't Neglect Aesthetics: Your roof plays a significant role in your home's overall aesthetic appeal. Choose materials and colors that complement your home's architecture and color scheme.

Before embarking on a roofing project, it's important to understand the different types of materials available and their respective advantages and disadvantages.
Metal Roofing: Metal roofs are known for their durability and longevity. They're also fire-resistant and energy-efficient. However, they can be more expensive to install.
Tile and Slate Roofs: These materials are incredibly durable and can last for centuries preventing you from needing roof repair in Iowa City. They're also fire-resistant and environmentally friendly. However, they're heavier than other materials and may require additional structural support.
Wood Shingles and Shake: Wood offers a natural and attractive look. However, it requires regular maintenance to prevent decay and is not as fire-resistant as other materials.
Flat Roofs: Flat roofs are common in commercial buildings and offer additional usable space. However, they require more maintenance to prevent water damage.

Do you want to repair your roof or replace it? That is a question you have to ask. Here are a few considerations:
Age of Your Roof: Most roofs last between 20 to 25 years. If your roof is within this age range, it might be time for a replacement.
Damaged or Missing Shingles: This can be a sign of wear and tear or storm damage. If only a few shingles are damaged or missing, a repair might suffice. However, widespread damage might require a replacement.
Leaks and Water Damage: If you notice water stains on your ceiling or walls, it's likely that your roof is leaking. This can lead to serious structural damage if not addressed promptly.
Sagging Roof Deck: If you notice a sag in your roof deck, it could be a sign of serious structural issues. This typically requires immediate attention from a professional roofer.
Increased Energy Bills: If your heating or cooling bills are increasing, it might be a sign that your roof isn't properly insulated.

Make sure you choose the right roofing contractor in Iowa City for your needs. Here are some things to check for:
Check for Licenses and Insurance: Always ensure that your chosen contractor is licensed and insured. This protects you from any liability in case of accidents during the project.
Look at Past Work: A reliable roofing contractor in Iowa City should be able to provide references or examples of past work. This gives you an idea of their craftsmanship and attention to detail.
Get Written Estimates: Always get estimates in writing. This helps prevent misunderstandings and gives you a clear idea of what you're paying for.
Ask About Warranties: A reputable commercial roofing company in Iowa City offers warranties on their work. This provides you with peace of mind and ensures that any future issues will be addressed.

A metal roofing company in Iowa City, also offer a wide range different things to fit your needs.. So, whether you're looking to repair your current roof, install a new one, or need advice on choosing the right roofing material, we've got you covered. Give us a call today at 319-363-0110 for a free estimate or fill out our online form here. Let's work together to ensure your roof remains the superhero it was meant to be!

Check out these amazing client reviews!
"Have nothing but praise for Robison Construction on a home re-roof. Had an older home with a steep roof and some sheathing needed to be replaced and they nailed it.(Yes.. Literally! ;) Jeremy and his crew were on time, did outstanding work, were very professional and had the utmost attention to detail. I would recommend them to anyone looking to have any roof replaced."
– Randy R.

"I recently had my roof replaced by Robison Construction Inc., and I want to highly recommend them to anyone considering using their services. From start to finish, the entire process was smooth, efficient, and professional.
First and foremost, I would like to commend Frank who assisted me throughout the project. His communication skills were exceptional, ensuring that I was well-informed about the process, costs, and timeline. He went above and beyond by coordinating with my insurance company and the city I reside to ensure that all necessary codes and regulations were met. This proactive approach took a significant burden off my shoulders and made the entire experience stress-free.

The roofing crew was phenomenal. Not only did they arrive ahead of schedule, but they also displayed exceptional workmanship. They completed the job in a timely manner without compromising on the quality of their work. They also ensured that my property was free from debris after the completion of the project.
Overall, I highly recommend Robison Construction Inc. for anyone in need of a roof replacement. I am beyond satisfied with their services and will not hesitate to contact them for any future roofing needs."
– Skylar K

At Robison Construction,
We Stand Behind Our Word and Our Work!
At Robison Construction, we are your trusted source for commercial roof repair in Iowa City. We provide fast and professional service for every kind of roof. Our team of professionals is here to service your roof from start to finish, we even provide residential roof repair in Iowa City. We are also a metal building contractor in Iowa City.
For a free estimate on your next project, fill out an online form here or call us at 319-363-0110.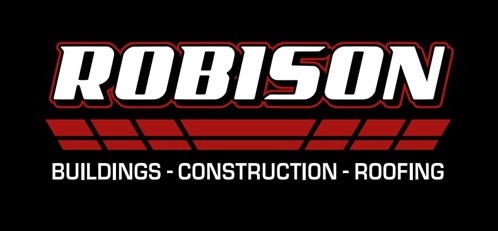 Robison Construction is committed to providing you with the best options for your roof system and design. We approach every roofing project with a focus on functionality, cost, and aesthetics. Each project is handled with unique perspective and integrity. Ingenuity and an eye for solutions make Robison Construction the obvious choice for residential, agricultural, commercial, and industrial roofing systems.