Rain, snow, and high winds are common occurrences. Do you know how to tell if your roof was damaged from a recent storm? Call a roofing contractor in Des Moines or look for these signs of severe damage yourself.
Sign #1 – Curling, Cracked, or Missing Shingles
If many of your shingles are curling, cracked, or missing, they are most likely pretty old. Old shingles can't be renewed and will most likely need replacement. The same is true if you notice any tar paper showing through. Shingles nearing the end of their life are more likely to be damaged by a storm than newer, stronger shingles.
Sign #2 – Dented or Bent Gutters
Gutters play an essential role in diverting water away from your home. After a storm, inspect your gutters for any dents or bends. Damaged, overfilled, and missing gutters should be repaired or replaced quickly.
As asphalt shingles age, they lose the protective granules that help them deflect water and protect your home from the elements. After a storm, check for granule loss in your gutters.
Sign #4 – Hail Damage
Hail can cause significant damage to your roof, especially if the hail is large. Check for dents, divots, or holes on your shingles after a storm. These are all signs of hail damage and may require immediate repairs or replacement. If you find hail damage, call a roofing company in Des Moines right away.
Sign #5 – Cracks in Flashing
A roofing contractor in Des Moines can repair or replace damaged flashing to protect your home from further storm damage.
Sign #6 – Sagging or Bowing Roof
After a heavy storm, your roof may start to sag or bow. This is a sign of severe damage and should be addressed immediately by a roofing contractor in Des Moines.
Sign #7 – Crumbling Chimney or Missing Caps
A strong storm can cause damage to your chimney and its caps. Inspect your chimney for any signs of damage after a storm and have it repaired or replaced as necessary. A damaged chimney can cause further issues to your roof if left unrepaired.
Sign #8 – Moisture or Water Stains on Ceilings or Walls
If you notice any water stains or moisture on your ceilings or walls, it could be a sign of a leaking roof. This is especially common after a severe storm. Have a roofing contractor in Des Moines inspect your roof and make any necessary repairs to prevent further damage.
Sign #9 – Algae or Moss Growth
After a storm, check your roof for any signs of algae or moss growth. These can indicate underlying issues with your roof and should be addressed promptly by a professional roofing contractor in Des Moines.
High winds during a storm can cause debris to collect on your roof, causing damage. Inspect your roof for debris and remove it carefully to avoid further damage.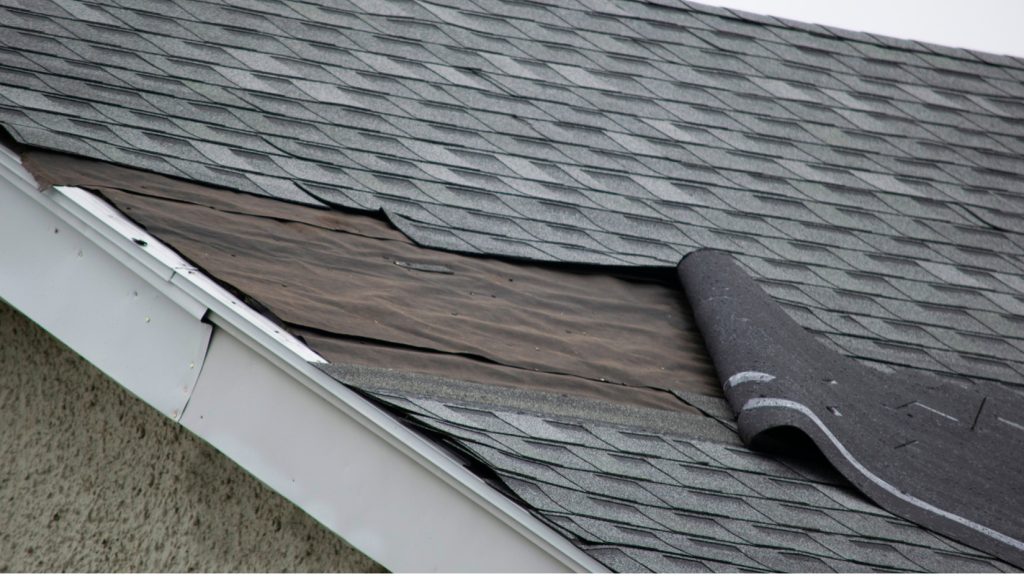 Sign #11 – Leaky Roof
If you notice any leaks in your home after a storm, it could be a sign of severe roof damage. Don't ignore these signs. Call a roofing contractor in Des Moines for immediate repair.
Residential and commercial roof repair in Des Moines is a significant undertaking. Don't trust just anyone. At Robison Roofing, we are a residential and commercial roofing company in Des Moines, providing high-quality professional roofing services. We also refuse to cut corners. You can rest assured that your home will be handled with the utmost care and technical skill. Our experienced crews know how to repair any problem and replace even the most challenging roof designs.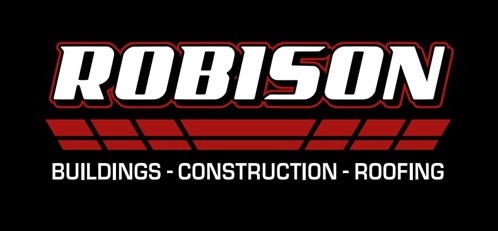 For a free estimate on your next project, fill out an online form here or call us at 515-882-2200.
We are a favorite roof repair company in Des Moines for a reason!
Robison Roofing