#1 Roofing Company in Iowa City Talks Stylish Tile Roofing —Well, hello there from Robison Construction, a top roofing company in Iowa City. Today, we are talking to our home enthusiasts, DIY gurus, and everyone who's ever looked at a roof and thought, "I wonder what those tiles are made of?" Today, our roofing company in Iowa City is talking tile roofing – the unsung hero of home exteriors. Like the perfect hat on a stylish outfit, your roof is more than just a functional necessity. It's the cherry on top of your architectural sundae, keeping you safe from the elements while adding a dash of chic to your humble abode.
So, why tile? Well, the best roofer in Iowa City has a few great reasons so let us take you on a journey through the world of clay and concrete tiles. We'll explore why homeowners across the nation are choosing this durable, low-maintenance roofing solution and how it could potentially save you some pretty pennies in the long run.
From a rainbow of color choices to an army of style options, tile roofing offers more than just good looks. It's like the Swiss Army knife of roofs – versatile, useful, and incredibly durable. Need fire resistance? Check. Worried about strong winds? The best roofer in Iowa City say it's not an issue. Concerned about environmental impact? Tiles have got you covered (literally).
All across the United States, there are natural disasters such as wind, fire, earthquakes, and weather-related problems. These tragedies can be particularly devastating for homeowners, who have made large investments in the Iowa homes they have bought. Ultimately, buying and keeping a house requires a substantial and continuous financial commitment. Those who want to avoid serious Iowa roof damage and still have an attractive roofing solution are increasingly choosing tile roofing with a roofing company in Iowa City.
Find out more about tile roofing and the reasons that both present and potential homeowners are choosing to install it on their houses nowadays.

Tile roofing in Iowa is a great option for homeowners seeking a low-maintenance, long-lasting roofing solution. Both clay and concrete tiles come in a variety of colors and styles, and the installation method makes maintenance and repair simple. What benefits does tile roofing offer to homeowners?
A wide range of color choices are offered. Coordination of a roof with the exterior of a home is made simple by the availability of light, dark, and multicolored options.
a variety of styles available. The entire spectrum of styles includes wood and slate, as well as those that resemble classic barrel styles. It is possible to design roof tiles to match any preferred architectural style.
Tile roofing can raise the value of a house. For homes with tile roofing as opposed to those with asphalt shingles or comparable materials, appraisers award higher credits.
Out of all the roofing materials available, tile roofing has the lowest life cycle cost. At least a century can pass between tile roofs.
Products and systems for tile roofing are Class A fire resistant.
Strong winds are not intended to damage tile roofing.
Large hailstones mostly damage clay and manufactured concrete tiles less.
The current seismic load requirements are exceeded by tile roofing material.
With minimal environmental impact and the ability to be recycled, tile roofs are a sustainable and eco-friendly choice.
Because tile roofs allow for natural ventilation and air flow, they can help reduce the cost of heating and cooling.
Over the course of a lifetime of Iowa homeownership, tile roofing may raise the value of a home and lower energy expenses. Tiles are an excellent and long-lasting investment because of their inherent resistance to fire, wind, and hail damage. Their low maintenance requirements and lifetime durability—even in hurricane and earthquake-prone areas—offset the initial installation costs. In addition to being more durable and having a longer lifespan than other roofing materials, tile roofs can help a homeowner sell their house.
Tile roof installation and maintenance are tasks that Iowa homeowners entrust to skilled experts. Roofing contractors in Iowa City must pass a thorough training program and tests on the recognized techniques for installing tile roofs. Utilizing the TRI website, one can locate certified installers.
The straightforward installation design of tile makes repairs much simpler when they are required. Due to the individual installation of each tile, replacing damaged or broken tiles only requires removing the old ones and installing new ones. The "roofing cycle" of tile roofing, its ease of maintenance, and its ability to save energy costs all offset the initial investment.

Owners of homes invest a lot of money in their properties. An appealing option for roofing is one that can naturally withstand earthquakes, hailstones, 150 mph winds, and Class A fires. Due to the recent increase in hurricanes, torrential downpours, and fires in some parts of the nation, Iowa homeowners are choosing roofing materials that are both weather-resistant and long-lasting with more consideration.
If an Iowa homeowner wants to sell their house, installing a tile roof will also appeal to potential buyers. To find out more about the installation process or related costs for tile roofing on a particular property, homeowners should consult the best roofer in Iowa City specialist.
Now, if you're sitting there thinking, "This all sounds great, but I'm no Bob Vila," fear not. Our team at Robison Construction, a leading residential and commercial roofing company in Iowa City, is here to help. With a focus on functionality, cost, and aesthetics, we're committed to providing you with the best options for your roof system and design.
So, there you have it. Tile roofing – the stylish, durable, and eco-friendly choice for homeowners everywhere. Whether you're looking to boost your home's value, cut down on energy costs, or simply want a roof that can withstand the apocalypse, tile might just be your perfect match.
As we wrap up this tile tale, remember one thing: a house is more than just four walls and an Iowa roof. It's your sanctuary, your investment, your canvas. So, choose wisely, plan carefully, and when in doubt, go for tile. After all, it's not just about having an Iowa roof over your head – it's about loving the Iowa roof that's over your head. Until next time, our Iowa City roofing company wants you to have a happy home improvement experience!
We Stand Behind Our Word and Our Work!
At Robison Construction, we are your trusted source for commercial roof repair in Iowa City. We provide fast and professional service for every kind of roof. Our team of professionals is here to service your roof from start to finish, we even provide residential roof repair in Iowa City. We are also a metal building contractor in Iowa City.
For a free estimate on your next project, fill out an online form here or call us at 319-363-0110.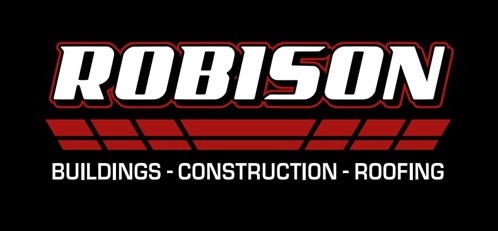 Robison Construction is committed to providing you with the best options for your roof system and design. We approach every roofing project with a focus on functionality, cost, and aesthetics. Each project is handled with unique perspective and integrity. Ingenuity and an eye for solutions make Robison Construction the obvious choice for residential, agricultural, commercial, and industrial roofing systems.