Advice from a Roofing Company in Des Moines on Keeping Your Roof in Great Shape in 2023 — If you own a home or a business, you know that having a structurally sound roof is essential. If you talk to a Des Moines roofing company, they will tell you that not only does your roof protect the contents of the inside of your home, but it also protects the structure of your home itself.
Our Roofing Company in Des Moines Explains How You Can Make Sure the Roof is in Great Shape
There are a few main ways that you can guarantee that your roof is structurally sound as you look to the new year ahead. If you are a new homeowner, or you don't know much about roofs, it can be a bit more complicated than you might think. There are special tools, sealants, and materials that are used based on factors like climate and the current season we are in.
Additionally, there is a level of skill involved to make sure that everything is sealed properly to avoid water damage.  Lastly, you will want to make sure that if your insurance is paying for the repair or replacement, you want them to pay what is available. If you are a do it yourselfer, your insurance company may not cover future damages if it isn't done by a professional Des Moines roofing company.
Besides hiring a roof repair company in Des Moines to check your roof, here are a few things you can do:
Make sure that you are careful and tread lightly on your roof as not to damage it. Foot traffic causes wear and tear on the shingle's surface, even just walking on it one time. Once you are on the roof, look for missing shingles, shingles that are loose, or hanging by a thread.
Shingles that are falling off are an obvious problem on your roof. You can see these easily with the naked eye. However, there are some damages that are harder to spot.
Another area to check for damage is around the seams. Seals can break away, causing areas where water can leak in or even debris can settle in. This is also a great place for animals to make their way into your attic space. If you crawl onto your roof, it's important to remember a few things:
Wear the right shoes when doing roof repairs. You need to wear shoes that are sturdy on your ladder but soft on your roof to minimize foot traffic damage. Rubber shoes or boots with great treads are a great option.
Make sure your ladder is firmly planted on the ground in a way that is sturdy to keep your balance. It should not be on uneven ground, sitting on uneven rocks. It should always be firmly planted on flat surface. Better yet, have a spotter at the bottom to make sure that it doesn't sway or slip as you make your way up and down.
You would be amazed at the things people find on top of their roofs. Especially in the Midwest, when the wind can carry just about anything onto a roof. It is important to make sure that your roof is clear of branches, piles of leaves, and any other kind of debris.
While you are up there, make sure your gutters are clear also. If your gutters are full, there is nowhere for the water to go but sit on the edge of your roof, causing a leak so you might have to call residential roof repair in Des Moines.
Keeping your gutters clean is essential to your home's foundation, landscaping, and roof. Take that extra step to look inside your gutters to make sure and avoid having to get a whole new roof installed by a roofing company in Des Moines.
When trees or large bushes are near your roof, there is always a risk that one could fall onto your roof, dump leaves, or leave extra debris. Trimming them regularly is a great way to avoid future accidents. Sometimes the wind, bad weather, or ice can become too much for branches. If a heavy branch falls onto your roof, it can cause extensive damage to not only your roof but the structure of your home.
Calling a roof repair company in Des Moines  right away is the best way to avoid further damage if you discover a fallen branch on the roof. If there is a large storm, you could have heavy snow or branches weighing down your roof. You might even find yourself needing a commercial roof repair in Des Moines.
It's also a good idea to know a few "Do's and Dont's" before you take roof care into your own hands.
Do call an expert before you do anything to your roof.
Don't go onto your roof without someone knowing. Make sure you have another person available to help you or call for help in case of an emergency.
Don't lift heavy branches off the roof by yourself. It's too easy to lose your balance and fall.
Do replace any broken parts to your guttering system and have it drain far away from your home's foundation, ideally at least 5-10 feet away from the structure.
If you need to have any repair work done, it is best to be done by an expert. Certain sealers and materials work better than others based on many factors, the winter cold being one of them. If you use the wrong one, you cannot guarantee a proper seal, which could lead to needing a roof repair company in Des Moines
You will save yourself time and money if you just call a roof repair company in Des Moines to climb onto your roof safely and take a good look around. They will see things that a novice roofer would not see.
At Robison Roofing, we are your trusted source for commercial roof repair in Des Moines. We provide fast and professional service for every kind of roof. Our team of professionals is here to service your roof from start to finish; we even provide residential roof repair in Des Moines.
For a free estimate on your next project, call us at 515-882-2200.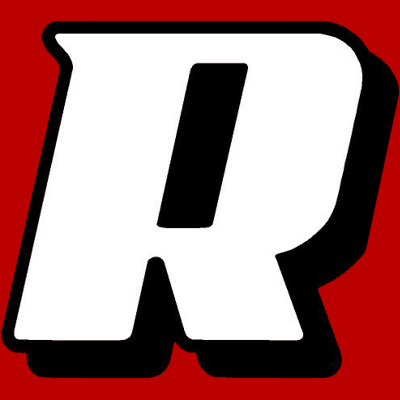 Robison Roofing is committed to providing you with the best options for your roof system and design. We approach every roofing project with a focus on functionality, cost, and aesthetics. Each project is handled with unique perspective and integrity. Ingenuity and an eye for solutions make Robison Roofing, a roofing contractor in Des Moines the obvious choice for residential, agricultural, commercial, and industrial roofing systems.