10 Tips from a Residential Roofer in Cedar Rapids to Ensure Quality Roofing Without Breaking the Bank — A new roof in Cedar Rapids is a significant investment for any homeowner. When it comes to roofing – saving money is important. However, cutting corners on quality can lead to costly problems down the road.
Robison Construction is here to help you strike the perfect balance. Affordability and durability are key when it comes to your roofing project. Here are 10 valuable tips to ensure you don't sacrifice quality while trying to save money on a new roof.
Selecting the right roofing material is the foundation of a successful roofing project. Balancing cost and quality is a key part of the process. While it may be tempting to opt for the cheapest option, it's crucial to consider the long-term implications.
Asphalt shingles are a popular, budget-friendly choice. However, if you're looking for durability, consider other alternatives like:
Metal – known for longevity, can last 50+ years
Composite – provide balance, affordability, and durability
Architectural Shingles – offer an upscale look without breaking the bank
The climate in Cedar Rapids can also impact your material choice. Consult with a Cedar Rapids roofing professional to find the right balance between cost and quality. Then make a choice that makes sense for your budget.
Are you looking for an experienced and reliable residential and commercial contractor in Cedar Rapids?
Contact Robison Construction today for all your roofing needs.
Obtaining multiple quotes from different Cedar Rapids roofing contractors is a smart move. Do you want to make sure you get the best deal possible for your Iowa roofing job? If so, we highly recommend this step. Remember, it's not just about the bottom line – so be sure to compare the details of each quote.
Each quote from your residential roofer in Cedar Rapids should outline the materials to be used, labor costs, estimated project duration, and warranties. Pay attention to the quality of materials and the reputation of the contractors. Sometimes, a slightly higher quote may be justified by the use of superior materials or a more experienced team.
By collecting multiple quotes, you gain a better understanding of the market, enabling you to make an informed decision that balances cost and quality for your new roof.
The quality of your roofing project depends significantly on the skills and reputation of your contractor. Saving money should not mean compromising on a trustworthy professional. Before hiring a contractor, invest time in thorough research.
Start by checking online reviews and ratings for the contractor. Look for testimonials and ask for references from past clients. Contact these references to get firsthand insights into the contractor's work quality, reliability, and professionalism.
Additionally, verify that the contractor is licensed and insured. A reputable roofing and building contractor in Cedar Rapids should provide proof of insurance and the necessary licenses to operate in your area. This ensures you're working with a legitimate and reliable team.
Choosing a reputable roofing and building contractor in Cedar Rapids may cost a bit more upfront, but it can save you from costly headaches and subpar workmanship down the road.
Ventilation is often an overlooked aspect of roofing projects. This shouldn't be the case. Ventilation plays a pivotal role in the longevity of your roof. Without proper ventilation, your attic can become a breeding ground for trouble. It can acquire moisture, which can lead to several problems, including:
Rot
Mold
Premature aging of the roofing materials
Investing in adequate attic ventilation is an essential part of ensuring your roof's quality and durability. Proper ventilation helps regulate temperature for roofs in Cedar Rapids. This reduces the risk of ice dams in the winter and heat buildup in the summer.
Additionally, proper ventilation can enhance energy efficiency. This can result in long-term savings on your heating and cooling bills. It's a small investment compared to the cost of a new roof. It can also significantly extend the roof's lifespan.
Consult with your roofing contractor in Cedar Rapids to determine the right solution for your Iowa home. Just make sure you take into account your climate and the roof design.
Shingles and tiles are the most visible part of your roof. However, the underlayment is a hidden but critical roofing component. It acts as a secondary barrier against moisture and helps protect your home from leaks.
Choosing high-quality underlayment materials can significantly impact your roof's durability and performance. Quality underlayment can:
Resist water infiltration
Provide an extra layer of insulation
Enhance the overall weather resistance of your roof
Investing in better underlayment may increase your initial roofing cost slightly. It can be a cost-effective choice in the long run. High quality underlayment can extend your roof's lifespan and reduce the risk of costly water damage repairs.
When discussing your roofing project with your contractor, ask about the type and quality of underlayment they recommend. Ensure it meets or exceeds industry standards for your climate zone and roofing material.
Our commercial contractors in Cedar Rapids are here to help.
Give us a call today!
.
Energy efficiency in Cedar Rapids IA isn't just about being environmentally conscious. It's also about reducing your Iowa energy bills and making your roofing investment more cost-effective.
Cool roofing materials in Iowa, such as reflective coatings or light-colored shingles, can reflect more sunlight and heat away from your Cedar Rapids home. This means less heat is absorbed, keeping your home cooler in hot weather. In colder climates, insulation properties are crucial for reducing heat loss.
As one of the top roofing companies in Cedar Rapids, we know that energy-efficient roofing solutions can help stabilize indoor temperatures. They can reduce the workload on your heating and cooling systems. Over time, this can result in substantial savings on your utility bills.
When selecting roofing materials, discuss energy-efficient options with your contractor. They can provide recommendations based on your:
Climate
Budget
Energy efficiency goals
Regular roof inspections are a cost-effective way to ensure the quality and longevity of your roof in Cedar Rapids, IA. By identifying and addressing minor issues early, you can prevent them from turning into major problems.
Professional roof inspections in Iowa should be conducted at least once a year. It's also good idea to schedule one before and after extreme weather events. Heavy storms and severe winters can often lead to damage to Iowa roofs. Inspections can uncover issues such as:
Damaged shingles
Loose flashing
Clogged gutters
Other issues that could lead to structural damage
Remember that minor repairs are often more affordable than major ones. By catching problems early through regular inspections, you can save money on repairs and potentially extend the life of your roof.
Work with a reputable roofing contractor in Cedar Rapids who offers inspection services as part of their maintenance package to keep your roof in top shape.
Proper insulation is key – we all know that. It maintains the quality and durability of your Iowa roof. A well-insulated attic space enhances your home's energy efficiency. It also lengthens your roof's lifespan.
In cold climates, good insulation helps prevent heat from escaping through the roof, reducing the risk of ice dams that can damage shingles and cause leaks. In hot climates, it helps with the following:
Keeps your home cooler
Reduces the load on your air conditioning system
Prolongs the life of your roofing materials
As a leading residential roofer in Cedar Rapids, Robison Construction knows that investing in high-quality insulation may increase your initial project cost, but it can pay off through energy savings and roof longevity. Plus, it contributes to a more comfortable living environment.
When planning your roofing project, consult with your contractor about the appropriate insulation materials and techniques for your specific climate and home design.
Understanding the warranties associated with your roofing materials and installation is essential to ensuring long-term quality. Roofing warranties can vary significantly, so it's crucial to know what's covered and for how long.
First, consider the warranty on the roofing materials themselves. Some manufacturers offer extended warranties on their products, indicating their confidence in their durability. While these products may cost slightly more, the peace of mind and potential cost savings in case of material defects or premature failure can be worth it.
Second, inquire about the warranty provided by your roofing contractor. A reputable contractor should offer a workmanship warranty that covers any installation issues. This warranty ensures that if problems arise due to faulty installation, the contractor will fix them at no additional cost to you.
By choosing roofing materials and a contractor with strong warranty offerings, you're protecting your investment and reducing the potential for unexpected expenses down the road.
Don't just settle for any residential and commercial contractor in Cedar Rapids.
You deserve the best! Contact Robison Construction Today!
Once your new roof is in place, proactive maintenance is key to preserving its quality and extending its lifespan. Roofing maintenance is an investment in your home's future and can save you money by preventing costly repairs and premature replacements.
Work with your roofing contractor to establish a maintenance schedule tailored to your specific roof type and local climate. Regular maintenance tasks may include cleaning debris from gutters, inspecting and replacing damaged or missing shingles, and addressing any flashing or sealant issues.
Your residential roofer in Cedar Rapids can address minor issues promptly and keep your roof in good condition. This will help you avoid the need for major repairs or replacements, which can be significantly more expensive.
To ensure that you don't sacrifice quality when working within a budget, consider exploring roofing financing options. While paying for a new roof upfront may not always be feasible, various financing choices can help you spread the cost over time without compromising on the quality of materials or workmanship.
Here are some financing options in Cedar Rapids IA to consider:
Home Equity Loans/Lines of Credit: Have you investigated a home equity loan or line of credit in Cedar Rapids? These loans typically offer lower interest rates compared to unsecured loans. These loans are an attractive option for financing your roof while maintaining quality.
Roofing Manufacturer Financing: Some commercial contractors in Cedar Rapids offer financing programs for their products. These programs may include promotional financing with low or even zero-percent interest rates for a certain period. Take advantage of these deals to secure high-quality roofing materials without paying excessive interest.
Personal Loans: Personal loans from banks or online lenders can be used to fund your roofing project. While the interest rates may be slightly higher than home equity loans, they often offer more flexibility and a faster approval process.
Government Loans or Grants: Depending on your location and the energy efficiency of your roofing project, you may qualify for government loans or grants aimed at encouraging eco-friendly home improvements. These incentives can help offset the cost of upgrading to energy-efficient roofing materials.
Payment Plans with Contractors: Many reputable roofing contractors in Cedar Rapids offer flexible payment plans. These plans can help you manage your budget by breaking the project cost into smaller, manageable installments. Be sure to discuss payment options with your chosen contractor.
In conclusion, when it comes to your new roof, making smart choices to save money while maintaining quality is possible. A residential roofer in Cedar Rapids knows that it's important to select the right materials, obtain multiple quotes, research your contractor, and prioritize proper ventilation, underlayment, and insulation. Additionally, consider energy efficiency, don't skip inspections, stay informed about warranties, and plan for regular maintenance.
Remember, your roof is a critical component of your home. You want to protect your home from the elements while boosting its overall value. Trust in a Cedar Rapids roofing company like Robison Construction to help you make informed decisions. We'll ensure that your new roof is both cost-effective and made of the highest quality. A well-maintained, durable roof is an investment that will benefit you and your home for years to come.
At Robison Construction, we are your trusted source for commercial roof repair in Cedar Rapids. We provide fast and professional service for every kind of roof. Our team of professionals is here to service your roof from start to finish; we even provide residential roof repair in Cedar Rapids. We are also a metal building contractor in Cedar Rapids.
Need a free roofing estimate?
Fill out an online form here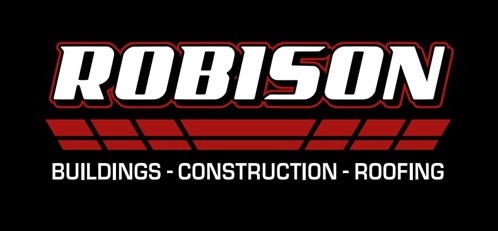 Robison Construction is committed to providing you with the best options for your roof system and design. We approach every roofing project with a focus on functionality, cost, and aesthetics. Each project is handled with unique perspective and integrity. Ingenuity and an eye for solutions make Robison Construction the obvious choice for residential, agricultural, commercial, and industrial roofing systems.