Asphalt shingle roofs are the most common roof style in the United States. Most estimates suggest 70-80% of American roofs are built with asphalt shingles. Have you ever wondered why the best roofer in Des Moines recommends asphalt shingles for most homes? 
Reason #1 – Asphalt Shingle Roofs Are Affordable
Asphalt shingle roofs are one of the most cost-effective roofing choices. Asphalt shingles cost less than other materials like stone-coated steel or slate. They also come in various colors and textures to match almost any home.
Reason #2 – Asphalt Shingles Are Easy to Maintain
Asphalt shingles are designed to last for many years. They never need to be painted or resealed. If the roof is regularly inspected and maintained, it should stay in good condition for a long time without exceptional effort.
Reason #3 – Asphalt Shingles Offer Excellent Protection from High Winds, Hail, and Snow
Asphalt shingles offer excellent protection from inclement weather. They easily resist hail, high winds, snow, and more. When installed correctly, they provide excellent protection.
The best asphalt shingle roofs can last 30 years––or even longer. This makes asphalt shingles one of the most durable materials available. No roofing company in Des Moines wants to go back and repair a damaged roof if it isn't necessary.
Reason #5 – Asphalt Shingles Are Widely Available at Hardware Stores
Asphalt shingle roofs are widely available at home improvement stores and hardware stores. This makes them easy to find. Your Des Moines roofing company should offer a wide selection of asphalt shingles in different styles, colors, and sizes.
Reason #6 – Asphalt Shingles Are Easy Enough to Install – Best Roofer in Des Moines
We strongly recommend you hire the best roofer in Des Moines to install your new roof, but many roofers are available who know how to do the job adequately. The probability of a poor installation leading to structural damage is relatively low.
Reason #7 – A New Asphalt Shingle Roof Can Increase Your Home's Value
A new asphalt shingle roof can increase your home's value and make it more attractive to buyers when you sell. It is one of the best investments you can make for your home.
Asphalt shingle roofs are much lighter than slate or tile roofs. This makes them easier to install and keeps the overall cost of the roof relatively low.
Reason #9 – Asphalt Shingle Roofs Are Environmentally Friendly
Asphalt shingles are one of the most environmentally friendly roofing materials available. You can often find asphalt shingles manufactured with recycled materials. In many areas, you can also recycle your old shingles when they need replacement.
Reason #10 – Asphalt Shingles Are Easy to Patch or Repair – Best Roofer in Des Moines
Asphalt shingle roofs are easy to repair if they become damaged or worn. You can replace individual shingles without replacing the entire roof, which helps keep costs and time commitments low.
Reason #11 – Most New Homes are Built with Asphalt Shingles
Most new homes in the United States have architectural asphalt shingle roofs. Builders choose them because they are cost-effective, durable, and readily available. Your home most likely came equipped with an asphalt shingle roof.
Roof repair and replacement in Des Moines is a significant undertaking. Don't trust just anyone. At Robison Roofing, we are a commercial and residential roofing company in Des Moines, providing high-quality professional roofing services. We also refuse to cut corners. You can rest assured that your home will be handled with the utmost care and technical skill. Our experienced crews know how to repair any problem and replace even the most challenging roof designs.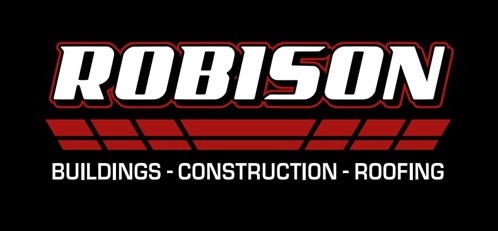 For a free estimate on your next project, fill out an online form here or call us at 515-882-2200.
We are a favorite roofing contractor in Des Moines for a reason!
Robison Roofing