Sometimes, residential roof repair in Des Moines is easy, and sometimes it isn't. The best repairs take a little time and a little help from an experienced roofing company in Des Moines. Follow these tips for the best possible repairs.
Tip #1 – Inspect Your Entire Roof for Problems
Perform a comprehensive roof inspection before beginning repair in a single area. Keep an eye out for loose shingles, cracks in the flashing, and any damage or uneven wear. Some roof problems are very difficult to diagnose successfully. Don't confuse the symptom of a leak with its root cause.
Tip #2 – Make Sure Your Roof is Clean
Before attempting any residential roof repair in Des Moines, make sure that your roof is clean. If you identify mold or mildew, ask a professional for help getting rid of it. Never use a pressure washer to clean an asphalt shingle roof.
Tip #3 – Only Patch Your Roof with Identical Shingles
If you have to replace shingles, make sure that the new ones are identical. Mismatched shingles won't seal adequately and only lead to more problems.
Before you attempt to repair your roof yourself, check the manufacturer's warranty. Most manufacturers provide coverage for certain types of repairs and materials, so it is important to know what is covered before proceeding with any work.
Your home is most likely the most valuable thing you own. Don't let anyone work on it. An experienced roofer will have the proper training and experience to do the repair right.
Tip #6 – Install New Flashing Whenever Possible
New flashing is highly recommended when performing repairs. Flashing that is corroded, bent, or otherwise damaged should be replaced. Fortunately, most flashing is relatively inexpensive and can be replaced easily.
Tip #7 – Test Your Roof After Repairs
Once repairs are complete, test your work. A garden hose can be used to simulate rainfall. If additional moisture begins to collect in your attic or beneath the surface of your roof, something needs to be done.
Unexpected roof repairs may not fit your budget, but that doesn't mean you should attempt a cheap fix. Low-quality repairs won't last long and will lead to additional problems. Talk to your roofer for help getting it done right.
Tip #9 – Don't Ignore Your Problem
A minor issue can become severe faster than you think. Have your roof inspected by an experienced professional regularly and repair any problems as soon as they are discovered.
Tip #10 – Make Sure Your Roof is Well Ventilated
Proper ventilation is not just for comfort. It also prevents excess moisture from collecting in the attic and keeps your roof cooler during hot summer days. Talk to a contractor about adding soffits, ridge vents, or other venting systems.
Roof repair and replacement in Des Moines is a significant undertaking. Don't trust just anyone. At Robison Roofing, we are a residential and commercial roofing contractor in Des Moines, providing high-quality professional roofing services. We also refuse to cut corners. You can rest assured that your home will be handled with the utmost care and technical skill. Our experienced crews know how to repair any problem and replace even the most challenging roof designs.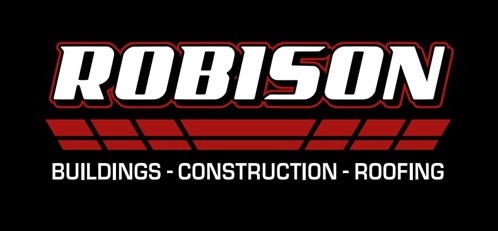 For a free estimate on your next project, fill out an online form here or call us at 515-882-2200.
We are a favorite residential roofing company in Des Moines for a reason!
Robison Roofing