The best roofer in Des Moines can handle any roof problem you have. Is your roofer the best in the business? Look for these signs that you have the best residential roofing company in Des Moines.
Sign #1 – Your Roofer Has Residential and Commercial Experience
The best roofer in Des Moines should have experience in both residential and commercial settings. A certified roofer will be knowledgeable about the building codes and structural design needed to install a roof that meets local requirements. They should also have experience with different materials, including asphalt shingles, metal roofing systems, tile, slate, wood shakes, and more.
A contractor's license is a sign of knowledge and accountability. A certified roofer should be licensed by the state they work in. Check with your authorities to find out if your contractor is properly licensed.
Sign #3 – Your Roofer Is Insured.
When looking for the best roofer in Des Moines, make sure that they are adequately insured to protect you if any accidents occur. A certified roofer should have liability insurance.
A good roofer should be knowledgeable about local building codes and regulations, as well as how they impact your particular project. The best roofer will have a comprehensive understanding of how to properly install your new roof while meeting all local code requirements.
Sign #5 – Your Roofer Offers a Detailed Quote for their Services
When looking for a roofer, finding one who can provide you with a detailed quote is crucial. A certified roofer should be able to provide an accurate estimate for the cost of materials and labor associated with your project. Make sure that the quote includes all costs upfront, as hidden fees can be costly in the long run.
The best roofers will have positive reviews from their past clients. Check online review sites like Yelp, Google, and Angie's List to see what others say about your potential roofer. 
Sign #7 – Your Roofer Offers Excellent Customer Service
The best roofers can answer your questions and address any concerns. The best roofer will provide excellent customer service throughout the entire process. 
The best roof repair company in Des Moines will use high-quality materials when installing your new roof. Make sure to ask what type of material they intend to use and get references from other satisfied customers. Quality materials and proper installation should provide a lasting roof that will protect your home for years.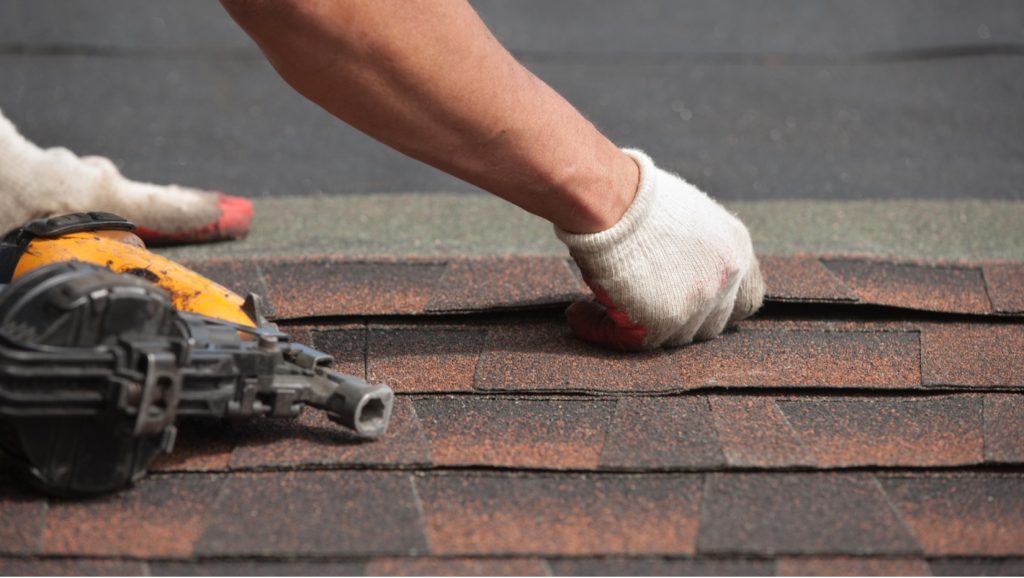 Sign #9 – Your Roofer Has a Proven Track Record of Success
Make sure that your Des Moines roofing company has a proven track record of successful projects. Ask for references from past clients and check with the Better Business Bureau to ensure your contractor is in good standing. A certified roofer should have no problem supplying you with this information.
Roof repair and replacement in Des Moines is a significant undertaking. Don't trust just anyone. At Robison Roofing, we are a residential and commercial roofing company in Des Moines, providing high-quality professional roofing services. We also refuse to cut corners. You can rest assured that your home will be handled with the utmost care and technical skill. Our experienced crews know how to repair any problem and replace even the most challenging roof designs.
For a free estimate on your next project, fill out an online form here or call us at 515-882-2200.
We are a favorite residential and commercial roofing contractor in Des Moines for a reason!
Robison Roofing