A commercial roofing contractor in Des Moines can repair your commercial flat roof for you when you need it. However, a lot depends on you if you want the fastest possible roof repair. Follow these tips for the best results.
Tip #1 – Be Aware of Your Roof's Condition at All Times
Regular roof inspections can help you identify minor problems before they become severe. If your roof is starting to deteriorate, it needs repair fast. Have a licensed roofing contractor in Des Moines inspect your roof for signs of deterioration.
Tip #2 – Call Your Roofing Contractor in Des Moines as Soon as You Suspect a Problem.
If you notice something wrong with your roof, don't wait. A commercial roofing company in Des Moines can't help you if you don't call them. The faster your problem is addressed, the faster the repairs will be. Roof problems can get worse fast, so don't delay.
Before you need a roof repair, it helps to develop a relationship with a commercial roofing contractor in Des Moines. When an emergency does arise, you'll know who to call. A good roofer will be able to resolve your problem faster if they are already familiar with your roof.
Once you've identified a roof problem, don't wait to authorize repairs. The sooner the repair is completed, the less time and money it will take to restore your roof's condition.
Tip #5 – Keep Your Insurance Paperwork Handy
If your roof is damaged in a storm or other natural disaster, your insurance company should cover the cost of repair. Keep your policy where you can find it when you need it. If you don't have insurance, you need it. Without coverage, you will have to cover the costs of repairs yourself.
Tip #6 – Choose an Experienced Roofer
When repairing a commercial roof, don't hire the wrong roofer. Qualified commercial roofers in Des Moines know the best way to handle roof repairs. Ask potential contractors for references from previous customers, as well as proof of licensing and insurance.
Avoid Repairs By Keeping Your Roof in Good Condition
Take proactive steps to keep your roof in good condition and avoid costly repairs. Have a commercial roofing contractor in Des Moines inspect your roof regularly. Many types of roof damage can be avoided. Trim your trees so branches don't scrape against the roof's surface or cause other damages.
When you need to repair or replace your roof, hire a qualified commercial roofing contractor. They will know how to identify roofing problems before they become severe. Additionally, a reliable roofer will use quality materials and do quality work. Never hire a roofer that doesn't have commercial repair experience. 
Roof repair and replacement in Des Moines is a significant undertaking. Don't trust just anyone. At Robison Roofing, we are a residential and commercial roof repair company in Des Moines, providing high-quality professional roofing services. We also refuse to cut corners. You can rest assured that your home will be handled with the utmost care and technical skill. Our experienced crews know how to repair any problem and replace even the most challenging roof designs.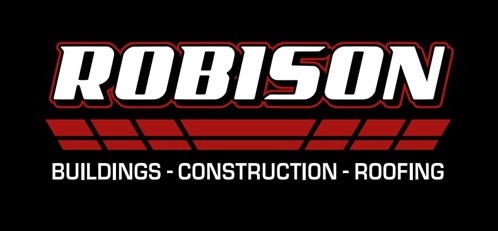 For a free estimate on your next project, fill out an online form here or call us at 515-882-2200.
We are a favorite Des Moines roofing company for a reason!
Robison Roofing