A Des Moines Roofing Company Explains 3 Types of Roof Warranties — Understanding the many roof warranties that are available is crucial for preserving your investment, whether you're purchasing a new roof or having repairs made to your current one. Robison Roofing, a preeminent residential Des Moines roofing company, is here to guide you through the maze of roof warranties and make sure you are well informed when making choices concerning the needs of your home's roofing.
This article will explain the various roof warranty kinds, what they normally cover, and offer advice on how to get the most out of your warranty coverage. By reading this, you'll obtain some valuable knowledge which can help you make an informed decision about your roof and the roofing company you hire.
There are three primary types of roof warranties that homeowners should be aware of. Although there are other types of roofing warranties that apply to certain situations, we are going to stick to three of the most used options in Des Moines and throughout Iowa. These are: manufacturer warranties, workmanship warranties, and extended warranties.
Manufacturer Warranties
Manufacturer warranties are provided by the manufacturers of roofing materials, such as shingles, underlayment, and flashing. As a longtime Des Moines roofing company, our team at Robison knows that these warranties generally cover defects in the materials themselves. Manufacturer warranties can also vary greatly in terms of length and coverage. Some of the most common manufacturer warranties include:
Limited Lifetime Warranty: This type of warranty covers the roofing materials for as long as the original homeowner owns the property. The warranty may be passed to the new owner for a short time, typically ten years, if the house is sold.
Prorated Warranty: A prorated warranty provides decreasing coverage over time. For example, the warranty may cover 100% of material costs for the first ten years, then decrease incrementally until it expires.
Non-Prorated Warranty: Unlike prorated warranties, non-prorated warranties maintain the same level of coverage throughout the warranty period, regardless of the age of the roof.
It's important to note that manufacturer warranties typically only cover material defects, not installation errors or damage caused by external factors like weather or improper maintenance. This is an important fact to remember in the event that something goes wrong with your roof.
Workmanship Warranties
Workmanship warranties, also known as labor or installation warranties, are provided by the roofing contractor in Des Moines who installs or repairs your roof. These warranties cover any issues that arise due to errors in the installation process. Workmanship warranties can vary in length but typically range from 1 to 10 years.
When selecting a residential roofing company in Des Moines, it's essential to inquire about their workmanship warranty and ensure it is included in your written contract.
Extended Warranties
Extended warranties, sometimes referred to as "enhanced" or "full-system" warranties, provide additional coverage beyond the standard manufacturer and workmanship warranties. These warranties may be offered by the manufacturer, the roofing contractor, or a third-party company and can cover a wide range of issues, including both material defects and installation errors.
As a reputable residential roofing company in Des Moines, we know that extended warranties often come with additional costs. These types of warranties may also require specific installation methods or materials to be eligible. However, they can provide homeowners with added peace of mind and protection for their investment.
What to Look for in a Roof Warranty; Tips from an Experienced Des Moines Roofing Company
When evaluating roof warranties, there are several key factors to consider:
Coverage: Understand what is covered under each type of warranty, including material defects, installation errors, and external factors like weather damage.
Length: Determine the length of each warranty and whether it is prorated or non-prorated.
Transferability: If you plan to sell your home in the future, find out if the warranty can be transferred to the new owner.
Exclusions and Limitations: Read the fine print to identify any exclusions or limitations that may apply, such as specific maintenance requirements or restrictions on coverage for certain types of damage.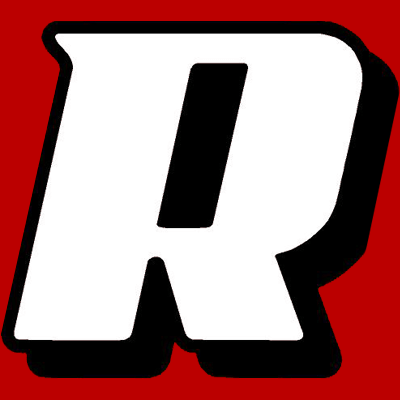 Tips from a Reputable Des Moines Roofing Company on Maximizing Your Roof Warranty Protection
To get the most out of your roof warranty, follow these tips:
Choose a reputable roofing contractor: Selecting a trustworthy and experienced roofing contractor in Des Moines is crucial for ensuring your roof is installed correctly and your warranty remains valid. Robison Roofing has a proven track record of quality workmanship and customer satisfaction.
Use high-quality materials: Investing in top-quality roofing materials from reputable manufacturers can help reduce the risk of defects and prolong the life of your roof.
Follow proper maintenance practices: Regular maintenance, such as cleaning gutters and inspecting for damage, can help prevent issues that might void your warranty or result in costly repairs.
Keep documentation: Maintain records of all roofing work, including warranties, invoices, and inspection reports, to support any future warranty claims.
At Robison Roofing, we understand the importance of protecting your investment with comprehensive roof warranties. As a leading roofing contractor in Des Moines, our team provides top-quality installation, repair, and maintenance services backed by industry-leading warranties.
Contact us today to learn more about our warranty offers and how we can help you protect your home's most asset – your roof!
At Robison Roofing, we are your trusted source for everything from residential roof installation to commercial roof repair in Des Moines. We provide fast and professional service for every kind of roof. Our team of professionals is here to service your roof from start to finish; we even provide residential roof repair in Des Moines.
For a free estimate on your next project, call us at 515-882-2200.
Robison Roofing is committed to providing you with the best options for your roof system and design. We approach every roofing project with a focus on functionality, cost, and aesthetics. Each project is handled with unique perspective and integrity. Ingenuity and an eye for solutions make Robison Roofing, a leading roofing contractor in Des Moines, the obvious choice for residential, agricultural, commercial, and industrial roofing systems.