10 Helpful Repairs from a Roof Repair Company in Des Moines — As a roof repair company in Des Moines, we repair and replace roofs every day. The best repairs are done fast, professionally, and for the right price. These are the ten most common services we offer.
#1 – Roof Replacement
The roof of your home or commercial property is a major investment, and you want to get the most out of it. We specialize in roof replacement services that can help extend the life of your roof and improve its overall performance.
#2 – Leak Repairs
A roof leak can lead to serious damage if not addressed quickly. We offer roof repairs for all types of roof leaks, including those caused by storm damage and aging. Experienced technicians at a roof repair company in Des Moines are highly skilled in identifying the source of a roof leak and fixing it without causing further damage.
#3 – Shingle Repair
Shingles can become damaged due to hail, wind, or debris. We use quality materials and proven roof repair methods to replace or repair damaged shingles. We also offer roof cleaning services that can help prolong the life of your roof by removing accumulated dirt, debris, and moss.
#4 – Ventilation Improvements
Ventilation plays a crucial role in your roof's performance. The best roof repair company in Des Moines offers roof vent installation, roof fan replacement, and ventilation improvements to ensure that your roof is getting the airflow it needs for optimal protection.
#5 – Skylight Repair
Skylights provide natural light and ventilation, but they can also be a source of roof leaks. We can help you identify the cause of your roof leak and repair or replace faulty skylights to prevent further damage.
#6 – Roof Maintenance
Regular roof maintenance is vital to keeping your roof in good condition and prolonging its life. An experienced roof repair company in Des Moines can offer roof inspection, cleaning, and other roof maintenance services that can help you get the most out of your roof.
#7 – Roof Inspections
A roof inspection is important for identifying roof problems before they become serious. The best roofer in Des Moines can offer inspections to identify roof damage so you can make the necessary repairs immediately.
#8 – Damage Repair
If your roof has been damaged due to a storm, falling tree branch, or other external force, we are here to help. We offer residential roof repair in Des Moines, including roof patching, roof sealing, and roof replacement if needed.
When looking for residential roof repair in Des Moines, our team is here to provide quality service and lasting results. Contact us today for more information about our roof repair services!
Roof repair and replacement is a significant undertaking. Don't trust just anyone. At Robison, we are a roofing company in Des Moines, and we provide high-quality professional roofing services. We also refuse to cut corners. You can rest assured that your home in Des Moines will be handled with the utmost care and technical skill. Our experienced crews know how to repair any problem that comes along and replace even the most challenging roof designs.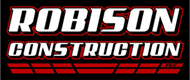 For a free estimate on your next project, fill out an online form here or call us at 515-882-2200.
We are a favorite residential roofing company in Des Moines for a reason! Call us the next time you need commercial roof repair in Des Moines!
Robison Roofing and Robison