7 Big Mistakes to Avoid When Installing a New Roof, According to the Best Roofer in Des Moines — Roof replacement is a big job. The old roofing materials have to be removed and new materials installed in their place. Avoid these mistakes if you want to be confident your roof is done right.
Mistake #1 – Inferior Roofing Materials
Many people think they can save money by buying cheaper roofing materials. However, doing this will cost more in the long run as inferior materials are less likely to last and may need to be replaced sooner than those of higher quality. For best results, invest in high-quality materials from a trusted vendor and hire an experienced roof repair company in Des Moines.
Mistake #2 – Not Hiring the Best Roofer in Des Moines
When looking for the best roofer in Des Moines, it's best to go with one who has experience in the industry and is well-versed in best practices for installing roofs.
Mistake #3 – Not Considering Your Budget
From materials to labor, there are many costs associated with replacing a roof. Before beginning the project, calculate your budget and ensure you can afford the best materials and an experienced Des Moines roofing company.
Mistake #4 – Failure to Plan
Planning can make all the difference when installing a new roof. Ensure that you have considered all necessary factors, such as your budget, timeline, and materials required for the job. This will help ensure the project is completed on time and within your budget – something that everyone wants when it comes to adding a new roof or repairing their current one.
Mistake #5 – Skipping the Contract
When installing a new roof, it's best to get everything in writing from the best roofer in Des Moines. Make sure you have a contract that outlines all of the terms and conditions of the project, including cost estimates, timelines, materials used, and any other specifics. The best roofer in Des Moines should have no problem negotiating a contract with you.
Mistake #6 – Not Checking for Permits
Before beginning any roof replacement project in Des Moines, make sure that you have all the necessary permits from your local government. Failure to do this could result in a fine or even having to redo the installation. Do all your prep work so that your roofing project doesn't get sidetracked – you'll be glad you did. 
Mistake #7 – Ignoring the Warranty
Make sure you read the warranty that comes with your roof carefully. This will help ensure that the warranty covers any repairs or replacements, saving you money in the long run.
By avoiding these common mistakes when installing a new roof, you can be certain that your project is done right and that your roof will last for years to come.
Roof repair and replacement is a significant undertaking. Don't trust just anyone. At Robison, we are a residential roofing company in Des Moines, and we provide high-quality professional roofing services. We also refuse to cut corners. You can rest assured that your home will be handled with the utmost care and technical skill. Our experienced crews know how to repair any problem that comes along and replace even the most challenging roof designs.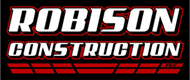 For a free estimate on your next project, fill out an online form here or call us at 515-882-2200.
We are a favorite residential roofing company in Des Moines and commercial roofing company in Des Moines for a reason! Call us the next time you need a roofing contractor in Des Moines!
Robison Roofing and Robison