A Roofing Company in Cedar Rapids Explains 4 Ways Trees Can Damage a Roof — As autumn quickly approaches, it is likely that your home may be more vulnerable to the effects of surrounding trees.  These trees might have low-hanging branches that might fall onto your roof, leaves that might clog your gutters, or trees that might collapse and fall onto your roof. A roofing company in Cedar Rapids will tell you; trees are more dangerous than they seem. Don't wait for a tree to fall or your gutters to be clogged before fighting back, take action now, and protect your home from its surrounding trees. Here are 4 ways trees can damage a roof.
Overhanging Branches
A roof repair company in Cedar Rapids warns to watch for low overhanging branches. They can break due to harsh winds, heavy snow, or rotten wood. Regardless, when a limb falls and impacts with your roof, the damage will be done.  Although the damage may not seem too severe at first, it can grow into a much more costly repair later down the road.
Your premium roofing company in Cedar Rapids will be the first to warn you of the dangers of low overhanging branches and can even help you remove them. As fall approaches and the weather will grow more severe, act and remove any low-hanging branches that might cause damage to your roof. Remember, safety first. Do not remove these branches on your own. You are at risk of damaging yourself and your roof. Always trust a roofing company in Cedar Rapids to get the job done.

Leaves & Needles
It is incredibly essential to clean leaves, pine needles, and any other debris from your roof regularly. If wet leaves attach to your roof, your roof may succumb to mold, potential leaks, or even rotting. Don't let your new roof in Cedar Rapids become damaged or stained so quickly, and make sure you are removing any leaves or pine needles from your roof on a consistent basis. A roof repair company in Cedar Rapids is often needed not because of one substantial damage, but a small injury that slowly became much more dramatic and severe.
Gutters
Cleaning your gutters is incredibly important, and an essential piece of proper roof maintenance. Cleaning your gutters can be slow, boring, and monotonous, but is, essential when avoiding leaks, stains, and other damages. When gutters are clogged, run-off water can spill out onto your siding or roof, causing leakage that can spread into your home. This run-off water can even erode the soil around your foundation if the blockage is not removed and your gutters are not cleaned routinely. In the winter, clogged gutters can suffer from severe ice damage as well. Take action today and clean your gutters!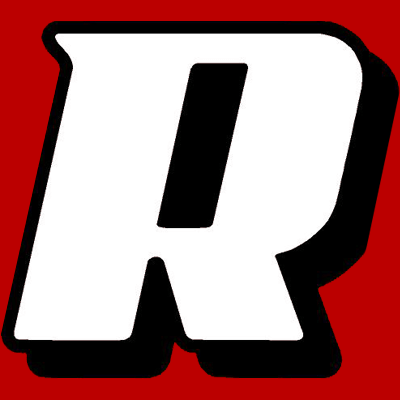 Falling Trees
The most dangerous threat surrounding trees can have to your roof is their collapse. Fallen trees can cause severe damage to your roof, and even require getting a new roof in Cedar Rapids in some instances. Even smaller trees can produce a significant amount of damage to a vulnerable roof.
Checking the surrounding trees around your house annually is a healthy way to routinely regulate and monitor the health and stability of these trees. Removing the older, weaker, trees might be inevitable in some instances to avoid potential roof damage. Falling tree damage can be costly, dangerous, but not unavoidable. If you monitor your trees regularly, you might be able to remove one before it collapses. Call a roofing company in Cedar Rapids and get your trees checked today!
At Robison, We Stand Behind Our Word and Our Work!
At Robison, we are your trusted source for commercial roof repair in Cedar Rapids. We provide fast and professional service for every kind of roof. Our team of professionals is here to service your roof from start to finish, we even provide residential roof repair in Cedar Rapids. We also specialize in metal building construction in Cedar Rapids. For a free estimate on your next project, fill out an online form here or call us at 319-363-0110.

Robison – Your Helpful Roofing Company in Cedar Rapids
Robison is committed to providing you with the best options for your roof system and design. We approach every roofing project with a focus on functionality, cost, and aesthetics. Each project is handled with unique perspective and integrity. Ingenuity and an eye for solutions make Robison the obvious choice for residential, agricultural, commercial, and industrial roofing systems.