Maintenance Tips from a Roofing Company in Mount Vernon, IA on Preparing Your Roof for Winter
With winter coming soon, our roofing Company in Mount Vernon, IA wants to ensure that your roof is ready for the snowy season. Many people forget about their roofs when they winterize their homes; this mistake can be detrimental and cost you more money in the long run.
At Robison Construction, we are considered by many as the best roofer in Mount Vernon IA, and we want to help your roof stay in its best possible shape, especially in the winter. So, to help you prepare for the cold Mount Vernon IA weather, we've compiled a list of roof maintenance tips to perform on your roof before the weather gets too cold.

The best roofer in Mount Vernon IA suggests repairing any damaged shingles on your roof before winter starts. Broken shingles can allow moisture to build up on your roof, leading to mold and other bacteria growth that can make you and your family sick.
Broken shingles can also lead to leaks and cracks on your roof and ceiling. This creates water damage on the inside of your home. Leaks and cracks may cause serious structural damage to your home, but they are also aesthetically unappealing.

A lot of people often forget about their flashing when performing maintenance on their roof. The flashing is an important part of keeping your roof in its best shape. Your roof flashing helps divert water off your roof, which reduces the likelihood of moisture build-up.
If your roof flashing is broken, it can lead to water damage in both your home's inside and outside.

A heat cable is specifically designed for roofs, making them relatively safe to install. Roofing companies in Mount Vernon IA suggest installing a heat cable if your home has a lot of ice dams in the wintertime, especially in and around your gutters.

Before winter comes, a roofing company in Mount Vernon, IA might suggest clearing your gutters and downspouts of any debris build-up. Gutters constantly catch leaves and sticks, so it's best to clear them out before the snow starts. That way, the water from the melting snow has no problem running off of your roof.
Improving your Iowa attic ventilation is one of the best ways to ensure your house stays warm this winter. Proper ventilation is also necessary to prevent ice dams, common in Iowa, from forming on the top of your roof. Proper attic ventilation can also improve your home's air quality.
It's important to winterize your roof before the cold weather and snow settle in. Performing a thorough examination can help you determine if your roof has any damage. If you need assistance, don't hesitate to reach out to a professional Iowa roofing company.
Our experts at Robison are what make us one of the most trustworthy roofing companies in Mount Vernon. At Robison, we focus on functionality, aesthetics, and the work with every roofing job. Our goal is to design and create a roofing system with the right team members that is the perfect fit for each client's individual needs. Whether it's a residential, commercial, agricultural, or industrial roof – we are happy to be the best roofer in Mount Vernon IA to address your needs.
If you're not sure which roofing material is best for your home or structure in Mount Vernon, the best roofer in Mount Vernon IA will answer all your questions so that you can make an informed decision. Whether you're considering asphalt shingles for your new home or a flat roof for a new commercial building, a roofing company in Mount Vernon, IA will provide answers to all your roofing concerns. As a premier residential and commercial roofing company in Mount Vernon, we will make sure you know all your options. Our roofing company in Mount Vernon, IA will provide recommendations as to what materials are best suited for your project.
Many roofing companies in Mount Vernon IA say creating a secure and cozy living space is just as important as preventing damage when preparing your roof for winter. Please don't hesitate to contact Robison Construction's team of roofers if you need assistance. Our roofing company in Mount Vernon, IA is dedicated to offering economical boosts that are aesthetical, beautiful, and cost-effective roofing solutions. Our roofing options are tailored to the specific requirements of each client.
Whether you're thinking about flat roofing for an Iowa business building or asphalt shingles for your new house in Iowa, our roofing company in Mount Vernon, IA can help you make an informed choice by providing all the information you need. Robison is a residential and commercial Mount Vernon, Iowa roofing provider, and we make sure that our customers know all of their options while advising them on the best suggestions for their projects.
At Robison Construction,
We Stand Behind Our Word and Our Work!
At Robison Construction, we are your trusted source for commercial roof repair in Mount Vernon. We provide fast and professional service for every kind of roof. Our team of professionals is here to service your roof from start to finish, we even provide residential roof repair in Mount Vernon. We are also a metal building contractor in Mount Vernon.
For a free estimate on your next project, fill out an online form here or call us at 319-363-0110.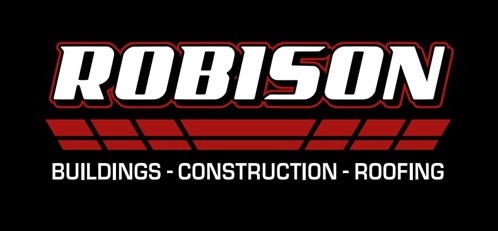 Robison Construction is committed to providing you with the best options for your roof system and design. We approach every roofing project with a focus on functionality, cost, and aesthetics. Each project is handled with unique perspective and integrity. Ingenuity and an eye for solutions make Robison Construction the obvious choice for residential, agricultural, commercial, and industrial roofing systems.